Minor injuries for students, bus driver in crash involving a Bay District School bus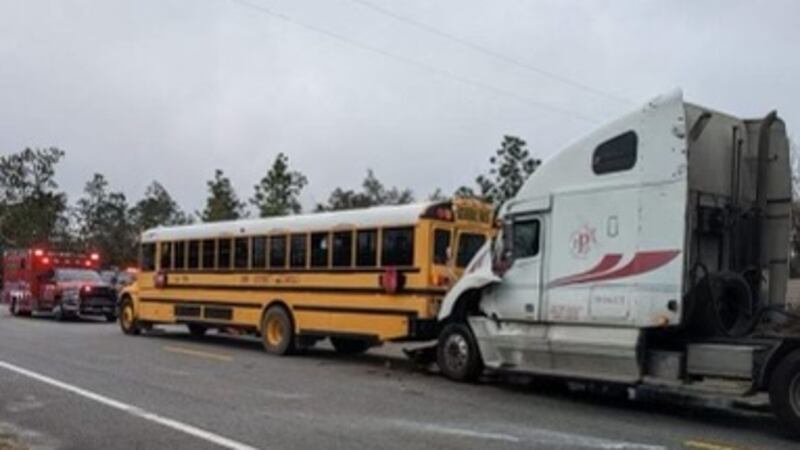 Published: Jan. 23, 2023 at 9:51 AM CST
BAY COUNTY, Fla. (WJHG/WECP) - A bus driver and seven students have minor injuries after a Bay District School bus was involved in a crash, according to the Florida Highway Patrol.
Troopers tell us the crash happened on State Road 20 Monday morning in Bay County.
Bay District Schools Director of Communications Sharon Michalik told us four students were taken to the hospital for evaluation and treatment. She said this accident was not the bus driver's fault and that the bus was rear-ended while executing a student pickup.
The crash is still under investigation, this is all the details released at this time.
Copyright 2023 WJHG. All rights reserved.