Meteorologist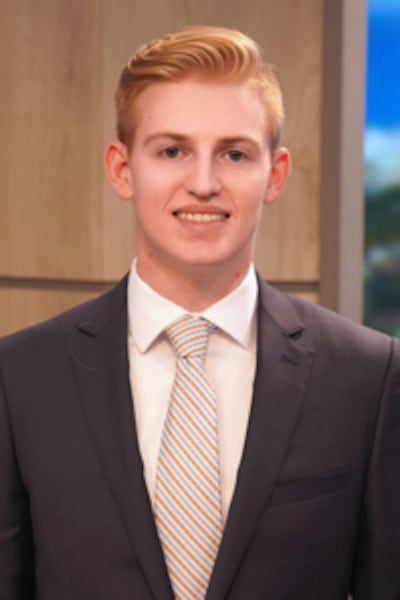 Originally from Mount Laurel, New Jersey, Daniel Nyman has always aspired to live in a place where sunshine was the rule rather than the exception.
He achieved that goal in 2018 when moving to Daytona Beach, Florida, to pursue aviation at Embry-Riddle Aeronautical University. During his time there, he quickly fell in love with meteorology courses and ultimately graduated from ERAU with a degree in Meteorology in 2022. Daniel often worked in the university's broadcast studio, where he helped put together shows and introduced broadcast meteorology to students. He also spent time in Orlando through an internship with WESH 2 News, where he had the opportunity to work with seasoned meteorologists and even cover a few rocket launches at the space coast!
In his free time, you'll likely find Daniel at a race track or racing cars online. Daniel grew up participating in motorsports and later began a career in esports, where he was named North America's Fastest Esports Driver in February of 2020. He also loves reading, art, and car culture.
If you see him at a car show in town, don't hesitate to say hello!